EXPERIENCE
ABOUT THE FILM
"Succeed To Escape" is a story about five young adults locked into a basement room and have to face trials to be freed. During these trials, they face their conflicts within themselves and with each other.
Watch soon

Important People
Directed & Written by: Fabian Siebecke
Produced by: Fabian Siebecke, Daniel Navarro Pérez
Director of Photography: Madeleine Wörheide, Fabian Siebecke
Starring: Fabian Siebecke, Kathi Hofer, Vandross Alage, Daniel Navarro Pérez, Sophia-Marie Beck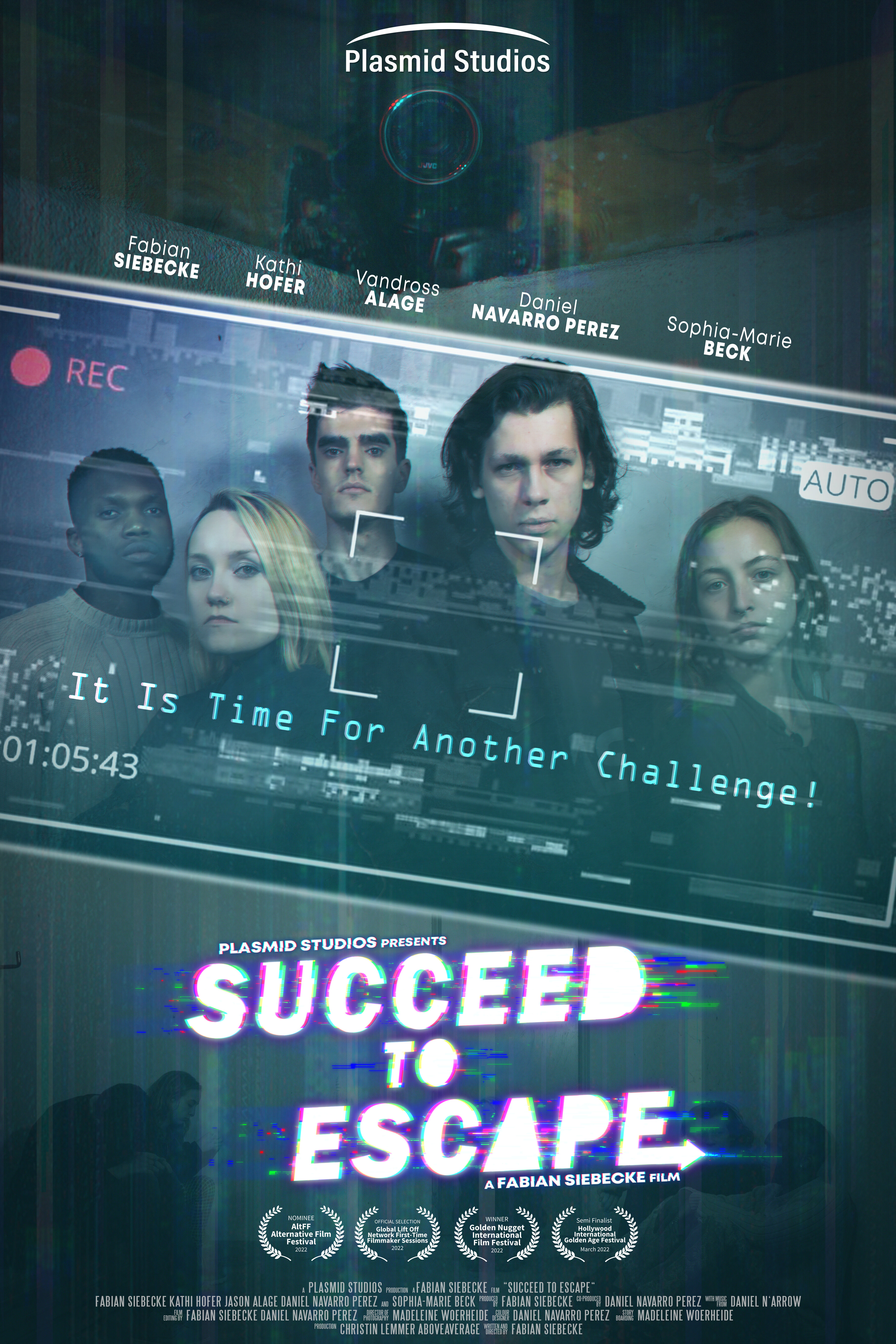 Take a seat, get a snack and ENJOY!
Enjoy this shortfilm directed and written by Fabian Siebecke with a little snack. You will dive into a story with character conflicts, emotions and mystery. Watch the characters try to solve the mystery surrounding their capture.
ON IMDb