EXPERIENCE
ABOUT THE FILM
"Succeed To Escape" is a story about five young adults locked into a basement room and have to face trials to be freed. During these trials, they face their conflicts within themselves and with each other.

The movie was nominated in the following categories:
Best Thriller at altFF
Best Actor (Fabian Siebecke at altFF
Best Actress (Kathi Hofer) at altFF
Best Sound Design (Daniel Navarro Pérez) at GNIFF.

The movie was selected at Global Lift Off Film Festival and became Semi-Finalist at the Hollywood International Golden Age Film Festival.

Succeed to Escape received its first award at GNIFF for
Best Long Short.
Watch now on YouTube

Important People
Directed & Written by: Fabian Siebecke
Produced by: Fabian Siebecke, Daniel Navarro Pérez
Director of Photography: Madeleine Wörheide, Fabian Siebecke
Starring: Fabian Siebecke, Kathi Hofer, Vandross Alage, Daniel Navarro Pérez, Sophia-Marie Beck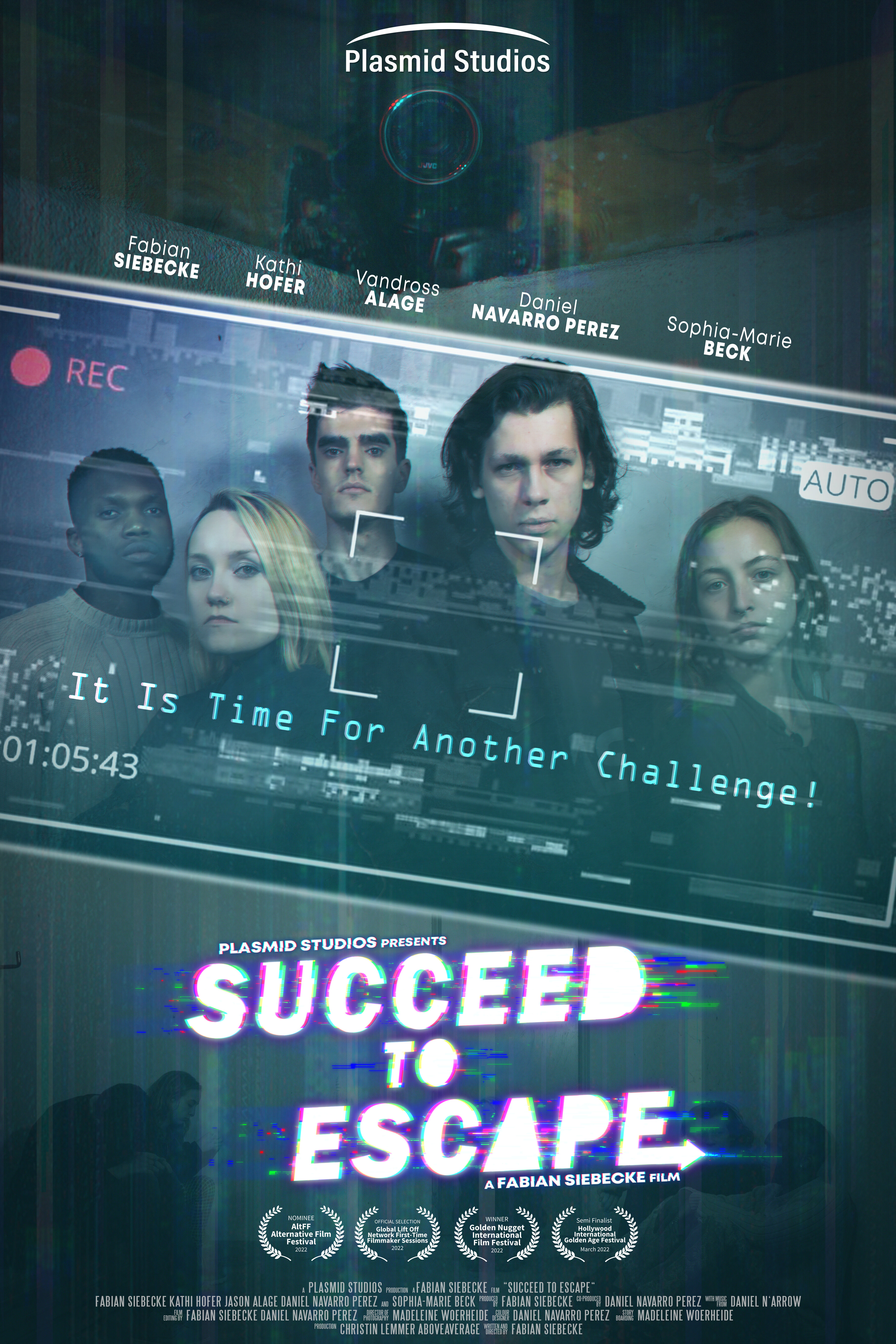 Take a seat, get a snack and ENJOY!
Enjoy this shortfilm directed and written by Fabian Siebecke with a little snack. You will dive into a story with character conflicts, emotions and mystery. Watch the characters try to solve the mystery surrounding their capture.
ON IMDb